Dec 01 2010
December was welcomed into 2010 here, by some sun breaks and roughly 45 degrees, although my car claimed it to be 50 degrees around 2:00 p.m.
Phoebe did not have school today due to the whole conference thing that schools tend to do around this time. Alex, did still have school. Fair or no, that's the way it was.
This afternoon, Phoebe and I returned the star I purchased just yesterday. It was broken. We got a new one that is not broken and tonight it sits atop the tree.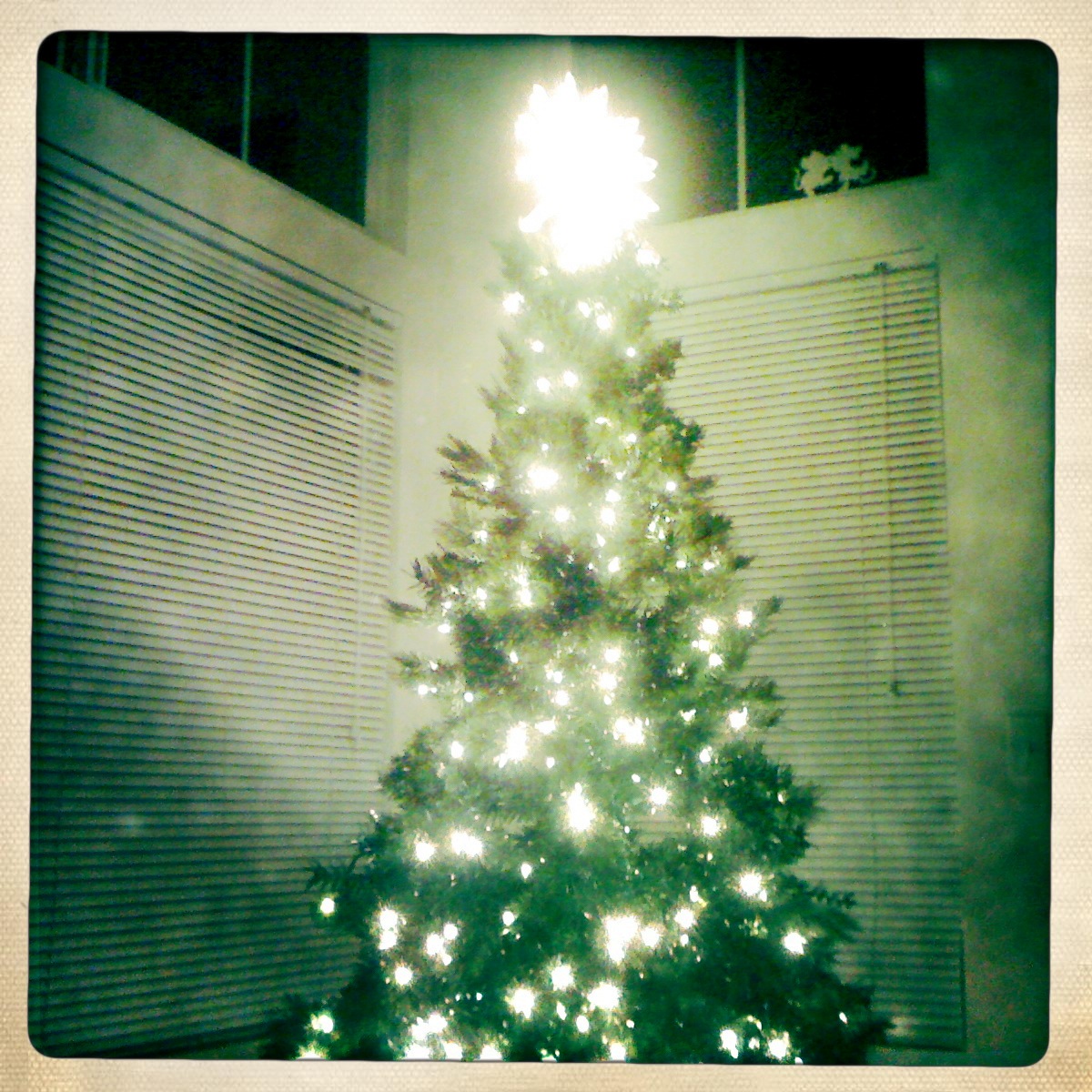 I know, it looks all blinding, but it is not. That's the iPhone camera for you… It's actually quite pretty! (And, yes, I still really love the Hipstamatic app!)
Comments Off