Happy Halloween!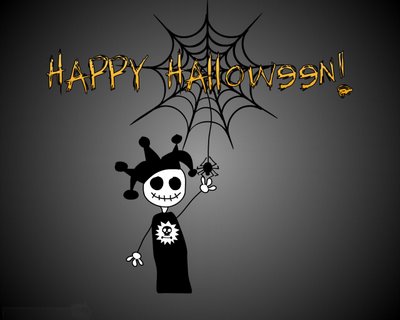 Here are my beauties just before Trick or Treating in our new 'hood: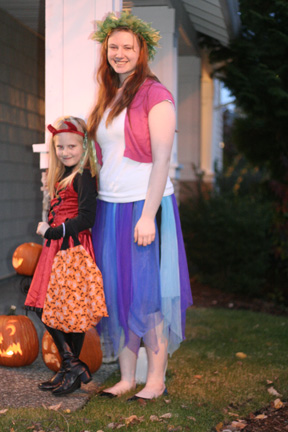 …and posing with the pumpkins…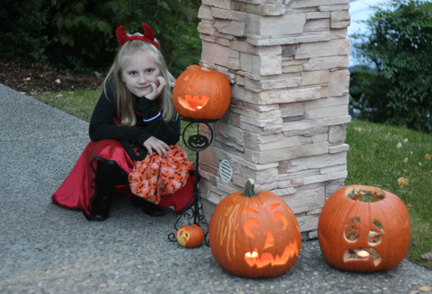 All in all it was a good Halloween. It was new. It was strange. It was WAY too quiet, but enjoyable for the most part. We finished carving pumpkins in the afternoon. Alex and I made candied pumpkin for her Spanish class's Day of the Dead day.
This new neighborhood of ours was REALLY quiet. As in, we weren't even sure trick or treating even happened here. I think there were, maybe, ten kids total that circulated the neighborhood (and two of them were mine!). Therefore, we had way too much candy and trick or treating was over very quickly. In fact, Phoebe didn't want to go by herself (even with Ray and I along with her). We ended up going back home and Phoebe got Alex to dress up and go with her (which she did). We ended up catching up to a few kids from the bus stop, but they had already done half the neighborhood (which weren't many houses that were participating). I really missed going back and seeing hoards of people dressed up… I really missed the whole "event" that Halloween is for us. Rather, that is was for us. Definitely need to find a different venue for next year!
Posted: October 31st, 2010 under Cooking, Family Events, House, Husband, Kids, Misc., Photos.