Greening Up
Everything has been getting greener and greener lately! It's so wonderful to see spring coming to life. Several of my Hastas are really cranking along…as are the strawberry and asparagus patches!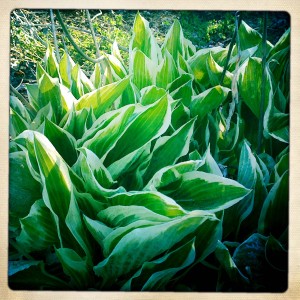 We're still on the fringe of the season, however. Overnight lows have been bringing us frost/freeze warnings nearly every night this week. Phoebe got on the bus this morning and it was 35 degrees outside. It was 55 by 10:00 a.m. and it is supposed to be pushing 70 later today. Up and down. Up and down.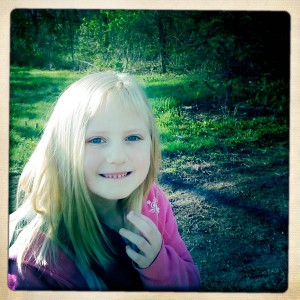 On another super note, Ray finally was able to get the corn stove fixed and running again. (The motor had died…and it had needed new something or others for a while (bushings? bearings?).) So, this morning, the downstairs was toasty warm and the stove was QUIET — something which it had not been for quite some time.
Yet another note… why, yes, I do love taking photos on my iPhone with the Hipstamatic App! Today's photos are brought to us by the John S lens and Ina's 1969 film with no flash. The biggest reason (other than its a pretty cool app — just wish it were faster to use) is I always have my iPhone with me.
Posted: April 29th, 2010 under House, Husband, Kids, Misc., Photos.