Happy Halloween!
Halloween was a lot of fun. As usual, we went out to the cousins' to trick or treat.
Phoebe dressed up as the "colorful, happy witch" (again, she was this for trick or treating last year too) and Alex dressed up as Little Red Riding Hood (after the big bad wolf ripped her cape):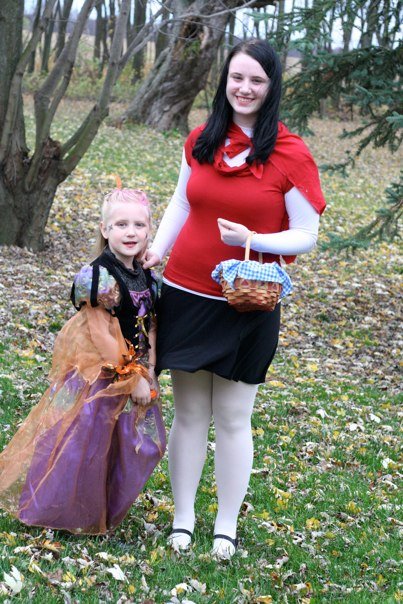 We did not trick or treat for very long as it was bitterly cold outside this year! However, it was just enough (once around the block) to satisfy the candy mongers…this time.
Posted: October 31st, 2009 under Family Events, Kids, Photos.