At the Lake!
Yesterday, we were invited out to a playgroup friend's grandparent's house on the lake to go boating and swimming. It was an absolutely gorgeous day for it!
Only Phoebe and I went this time. We had dropped Alex off at the high school for an exam she need to take then headed over to the lake. (Don't worry, Ray actually picked Alex up when she was done and took her back to work with him.)
After having lunch, we all headed down to the beach. While the kids dug in the sand and splashed in the water, the guys went to go start the boat. Ooops! Apparently, Grandma had (admittedly) left the radio on and the battery had died. The kids were having fun in the water and Grandma was taking the kids out on the paddle boat (in turns).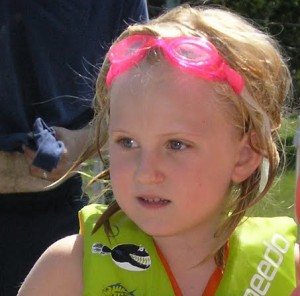 The guys finally got the boat started by borrrowing a neighbor's battery. We tooddled around the lake before stopping somewhere in the middle and getting out and swimming. It was really fun! The kids would jump off the front of the boat (pontoon), swim around to the back, climb up the ladder and start all over.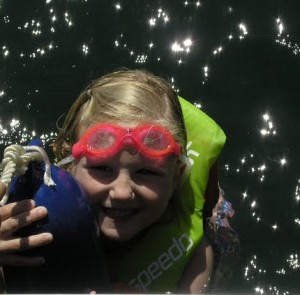 Eventually, they started getting hungry so we made our way back to the dock.
It was a great afternoon. I had a great time and I don't like swimming in lakes (anymore), but today was good! (Though, exhausting until after a long, long time, it occurred to me to put a life jacket on and float around after the kids! Doh!)
On the way home, we stopped by Ray's work and picked Alex so she didn't have to stay and continue to be bored… at least she could be bored at home.
Later that evening, I went out with several of my friends (three of them were at the lake today too) and we had a few drinks and just chatted away.
It was such a fun, fun day!
That was yesterday!
Today, I have felt so incredibly tired. All day. The swimming was exhausting and I was up too late and the weather was weird.
So, today, not much happened. Some dishes. Some laundry. A little bit of cleaning up. Mostly, a bunch of hanging around the house with the kids (much to their dismay, I suspect!), although we did make a short excursion out for a little bit.
More swimming and fun with friends tomorrow! Summer is winding down, we have to pack it in now while we have the chance!!!
Posted: August 20th, 2009 under Family Events, Kids, Misc., Photos.