Fire Truck Tour
Today, Phoebe and I joined another playgroup for a tour of their local fire trucks. It was very cool. The fire chief was there and pulled the equipment truck out of the big garage to better see it.
I have to say that I was amazed at the level of detail that was given to the kids as the Lieutenant was giving them a tour of ALL of the vehicles and inside all of the cabinets and cabs.
Phoebe listened intently and even asked a couple of good questions.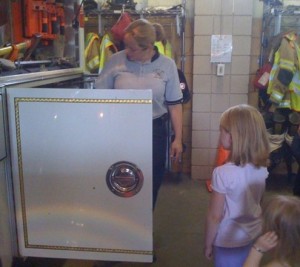 They got to climb up inside the crew compartments and sit in the driver's seat after the Lieutenant showed them how to turn on the lights and sirens. I was surprised that none of the kids tried to do that!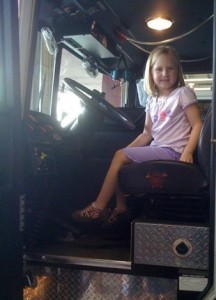 It was a great morning! Informative and fun!