The Tree
Remember the giant tree that fell over way back on June 8, 2008?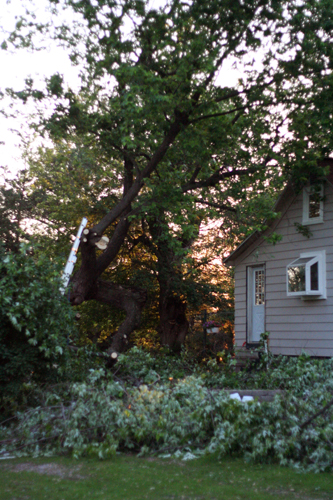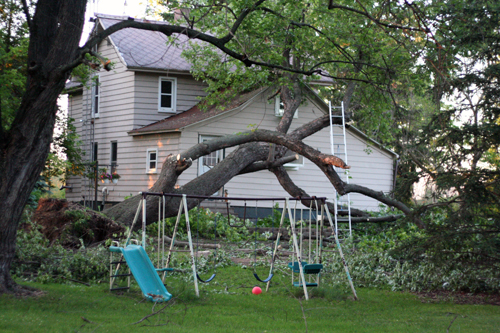 There has been progress. Not as far along as we'd like by now. Then again, getting sick and having to travel for work kind of puts a damper on that kind of thing, you know?!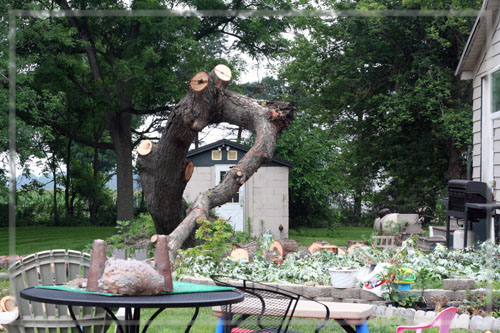 All in all, based on the sheer size of the tree, there isn't a lot left, but what is left is the big, giant, thick portions.